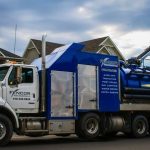 The backbone behind our hydrovac and commercial construction services is our fleet of modern, reliable and tough trucks.
When you use a Fencor truck on your jobsite, you get…
NOTE: Click on each image to view a larger version.
Industry leading technology
Each hydrovac truck rental in the Fencor fleet is equipped with industry-leading technology, including:
6400 CFM vacuum capabilities
6000 PSI water displacement
Ability to excavate distances up to 1000'
Available diesel-powered hot water heater
For you, this means that Fencor can excavate safely in all sorts of weather conditions, including rain, sleet, snow and frozen ground.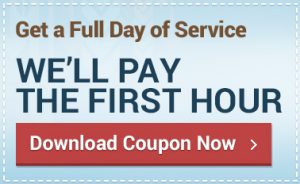 Get the first hour FREE when you book Fencor hydrovac services for the day
Services & capabilities
Our trucks can assist wherever and however hydro excavation is required.
As well, Fencor trucks and operators can be used for other hydrovac applications like tree removal or installations, backfilling and land restoration services.

The power of pressurized water
Fencor trucks use pressurized water to soften and break up the ground – regardless of its material or the weather conditions.
Once the ground is broken up, a powerful vacuum unit sucks up the debris. Leaving a clear opening for our workers to safely dig and work around.
This process does not damage the surrounding area or any buried sensitive utilities, such as:
Water mains
Sewer systems
Gas lines
Hydro connections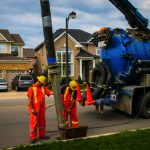 Operated with safety
At Fencor, the crew behind each truck receives extensive hydrovac safety training.
Leading that crew is a foreman with at least 5 years experience in the industry with additional training in additional safe hydrovac excavation equipment training.
We understand that we may not be the only contractors on your job site. Our mandate is to ensure the safety of our crew, as well as:
Other contractors
The general public
Public and private property
All utility infrastructure systems
The value of an experienced hydrovac operator goes beyond just "working the truck." It ensures everything is done on time, on budget and with safety always in mind.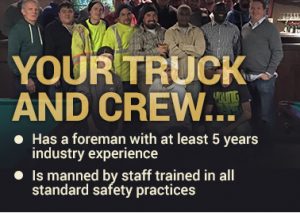 Get a powerful hydrovac truck with an experienced crew behind it
Whatever hydrovac services you need – and wherever you need them – there's a truck and staff equipped to handle it.
To start, contact us for more information about our trucks and what they can do for you.