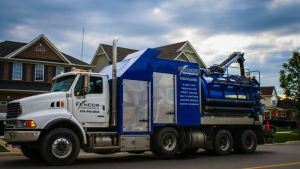 Something to get out of the way:
If you've seen one hydrovac truck rental, you've probably seen them all.
The truth of the matter is that hydrovac trucks – for the most part – have the same basic components and elements.
Pumps
Nozzles
Hoses
Tanks
So from that perspective, hydrovac services may appear to be a commodity (like crude oil or coffee) which simply meets a need.
But at Fencor, we view our hydrovac services as more than just doing something for someone somewhere.
An ordinary hydrovac crew are simply "order-takers"
We've already established that most hydrovac trucks are pretty much the same in terms of capabilities.
This means the difference lies in the crews which operate those trucks.
Too often, a crew will show up to a job site and:
Begin work immediately only to make a mistake/discover an error and have to start again
Replacing the truck won't do anything to help. But changing the crew might.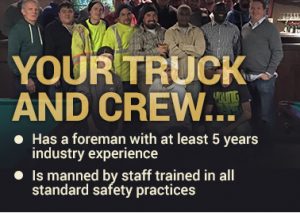 An extraordinary hydrovac crew will "own your problem"
A hydrovac truck only daylights or trenches where the operator tells it to.
But it makes a huge difference when the crew arrives at your job site already knowing:
What utilities (i.e. electrical, piping) are buried where
How deep the truck needs to dig
How long the job will take
Sanitation and environmental considerations to account for
Proper hydrovac excavation safety procedures to use
This is information which – for the most part – is readily available. All it takes is a little proactive effort to get it.
When hydrovac is considered more than a commodity, the client benefits
Just like deciding which oil stocks to buy, clients need to do some homework before selecting a hydrovac crew.
Having a well-maintained truck with a skilled, experienced and quality driver allows the client to:
Focus on other tasks while hydro excavation is taking place
Have peace of mind knowing that all logistics are accounted for
Be confident the crew will be proactive in solving issues as/if they arise
Clients are busy. The last thing they want to do is stand around and tell a hydrovac crew what to do.
And with the right crew that's working together as a team – they won't have to.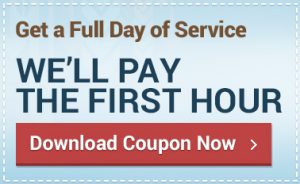 Get the first hour FREE when you book Fencor hydrovac services for the day
Get the experience of Fencor working for you
Whatever service you need – or wherever you need it – Fencor will bring the right truck and crew to your jobsite:
Our trucks are modern, well-maintained and tough enough to handle any application
Our crews are dedicated to working with you and for you to get the job done right
Contact us for more information about our trucks and services.